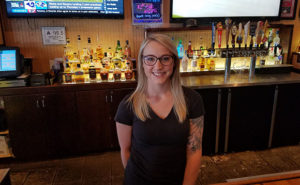 If you're looking for somewhere to eat on Thanksgiving Day, the following restaurants will be open.
–  Aperitivo at Lawson's Landing at the North Carolina History Center, 637-9307
–  Baker's Kitchen, 227 Middle St., 637-0304
–  Blackbeard's Triple Play Restaurant and Pub, 415 S. Front St., 635-0322
–  Buffalo Wild Wings, 3102 Dr MLK Jr Blvd., 635-9464
–  Carolina Grill, 998 Hwy 70 E., 634-3456
–  The Chelsea, 335 Middle St., 637-5469
–  El Taco Loco, 2408 Dr MLK Blvd., 633-3326
– Half Time Pub and Grill, 3325 Dr MLK Jr Blvd., 672-8777
–  Taqueria San Luis,1706 Hwy 70 E., 635-0300
–  Texas Steakhouse, 3231 Dr MLK Blvd., 637-1500
–  Triple Play Restaurant and Bar, 1706-E Hwy 70E, 635-3010
–  Waffle House 3303 Dr MLK Jr Blvd., 635-5220; 1000 Hwy 70 E, 672-9800
* Thai Thai will cater a party of 40 or more at the restaurant (reserve by Nov 16). If you have a party of 14 or more, you can order off their menu to takeout.
** The Country Biscuit will be closed to the public as they will be continuing their tradition in feeding the homeless. They're looking for volunteers to cook and drive. For details call Michelle or Tracy at 638-5151.
Please call in advance as you may need a reservation.
Tell us what you think by commenting below or sending us an email. Visit New Bern Now's Facebook page or sign up for the latest updates by submitting your email address in the right margin on New Bern Now's website.
Wendy Card