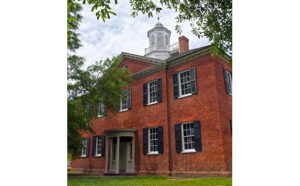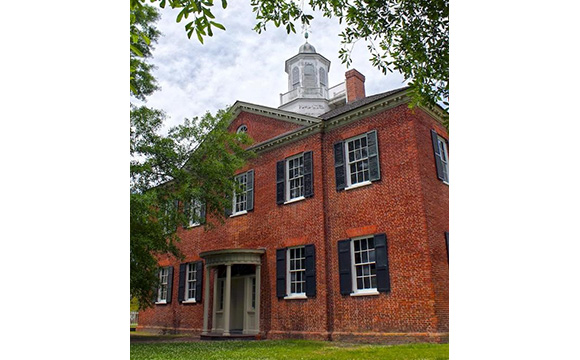 The New Bern Academy Museum will join bells as they toll in unison across North Carolina and throughout the world at 11 a.m. Nov. 11 to commemorate the centennial of Armistice Day.
When the Armistice ending World War I was signed on Nov. 11, 1918 at 11 a.m., bells rang in celebration around the world. To celebrate the 100th anniversary of the Armistice, the N.C. Department of Natural and Cultural Resources has encouraged local history groups and community organizations to ring bells 21 times at 11 a.m., Sunday, Nov. 11. Tryon Palace is proud to participate by ringing the bell in the New Bern Academy.
Many communities across the state are planning special exhibits, parades, or other programs to enhance awareness of World War I, veterans' service, and the sacrifices that war entails. To date, a variety of organizations, including courthouses, museums, universities, and churches, have pledged to ring bells in more than three-quarters of the state's 100 counties.
Tryon Palace represents Craven County in this effort and will ring its bell to mark the occasion and the ideal of peace that created Armistice Day 100 years ago. Please join us and add your bells to the chorus.
The Department of Natural and Cultural Resources is working in partnership with the World War I Centennial Commission and the local chapter of Veterans for Peace to promote bell ringing on Nov. 11. Additional partners include the American Legion and Veterans of Foreign Wars.
For more information or to acknowledge your organization's participation, please contact Adrienne Berney, outreach coordinator, at 919-814-6641.
Upcoming Events at Tryon Palace
U.S. Naturalization Ceremony – Nov. 9
Garden Lecture Series: Bulbs as Companion Plants – Nov. 10
Restoring a Barbour Boat – Nov. 10
Veterans Day at Tryon Palace – Nov. 11
Submitted by: Regina A. Ochoa, Director of Public Affairs, Tryon Palace