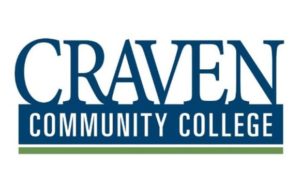 The Adult Enrichment Program at Craven Community College will host "A Sentimental Journey: Love Songs from a Bygone Era" in Orringer Hall at 7 p.m. Friday, Nov. 30. Performed by former voice professor of music, Dr. Jay Pierson, and pianist Catherine Hamner, the show will include love songs, stories, little known North Carolina connections, audience participation (such as a round of "Name That Tune") and more.
"A Sentimental Journey" is a live musical performance of American music from the 1930s to the 1960s. The program will include music made famous by such artists as Frank Sinatra, Nat King Cole, Judy Garland and Tony Bennett, as well as songs written by Jerome Kern, Cole Porter, George Gershwin, and Rodgers and Hart.
Tickets to this interactive educational experience are $5 at the door and group pricing is available.
Pierson is a composer, singer, pianist, harpist and was voice professor of music at East Carolina University (ECU). He has performed as soloist with the North Carolina Symphony, Rochester Philharmonic, Buffalo Philharmonic and Chapel Hill Philharmonia. While he has performed leading roles with numerous opera companies, most recently he performed as Sir Ruddigore in Gilbert and Sullivan's operetta "Ruddigore" and the Police Sergeant in Britten's "Albert Herring" with The White Iris Opera at Meredith College. He was a regular performer with the East Carolina Summer Theatre Program and has taught at Bucknell University, ECU, Santa Clara University and UNC-Chapel Hill. He attended the Eastman School of Music and received a master's and doctorate in voice performance.
Hamner has served as staff accompanist at Campbell University and performed throughout North Carolina as a collaborative pianist. At present, she is the organist and pianist at St. Andrews Presbyterian Church in Raleigh.
For more information, contact Megan F. Johnson, Adult Enrichment Program coordinator, at 252-638-7273.
Submitted by: Craig Ramey, Director of Communications, Craven Community College