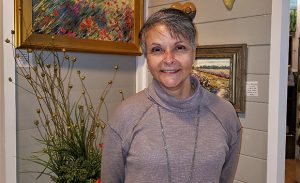 Coastal Women's Forum will hold its next dinner meeting on Tuesday, September 4 from 6:00 p.m. to 7:00 p.m. at the Chelsea Restaurant in New Bern. Informal networking will begin at 5:30 p.m.
Virginia Spencer, Owner of Carolina Creations, will share her thoughts on how reflecting upon our past connections can help us understand which future direction we should take. We don't always know where random meetings will lead us but taking a look back on where we've been can help us determine where we are headed.
The deadline for reservations is noon on Monday, September 3. For more information or assistance with registration, contact the CWF Dinner Coordinator.
To learn more about what Coastal Women's Forum has to offer, or to register online, visit CoastalWomensForum.com.