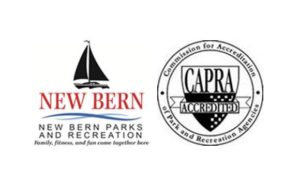 New Bern Parks and Recreation presents Adult Art Class, an art class for inexperienced individuals who want to learn how to paint, draw and simply create! Discover a collection of enthralling media, alongside Parks and Recreation staff, in this introductory art class.
This class will meet on Fridays during the month of September from 6 p.m. – 8 p.m. Class will be held at West New Bern Recreation Center located at 1225 Pine Tree Drive, New Bern, NC.
There will be a $50 (city resident) & $65 (non-city resident) registration fee. Registration will begin July 30, 2018 and will end September 6, 2018. Pre-registration is required. ALL materials will be provided. Register online at NewBern.recdesk.com or in person at any Parks and Recreation facility.
For more information, contact Emmitt Godette at 252-639-2910.
Submitted by: Nancy Donahue, New Bern Parks and Recreation