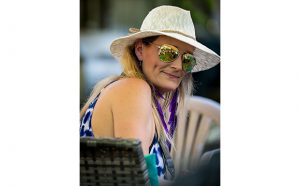 The History and Mystery Revealed. Here is What's Brewing at BrÜtopia
In the fall of 2015, after the recent closure of a homebrew supply store that had operated in the area for many years, local home brewers Tim Dryden and Bryan Conway came to the realization that there was a need in the New Bern/James City area for a homebrew supplier. Their local club was forced to drive long distances or have their ingredients shipped in from other states to enjoy their hobby.
They sat down and discussed the possibilities of filling the need by opening a small mail-order homebrew supply business. As the idea took shape, they realized there was also a need for a craft beer bar and bottle shop. So, in February of 2016, they filled the need by opening the doors of BrÜtopia!
Since then the love and support they have received from local homebrewers and craft beer lovers has helped fuel the dream and keep it growing. In the back of many homebrewers minds is always the dream that someday they could let others enjoy their beer by turning their hobby into an actual brewery and sharing their homebrewed creations with everyone. So, with the encouragement and backing of their family of patrons, they began the process of building a plan to open a brewery. The support was incredible!
In February of 2018, on the 2-year anniversary of the original store's opening, BrÜtopia Brewing Company served their first pint of beer to the public. Since then they have enjoyed brewing some of their favorites as well as some new recipes that they have always wanted to try. BrÜtopia Brewing Company is still growing and making plans for expanding, hopefully to allow the beer to be appreciated outside of its location in James City!
This coming weekend at Bernaroo Music and Arts Festival, BrÜtopia will have a sampling of some of their creations to include:
1. Aji Pepper Ale; an amber ale brewed with Aji chiles from Peru. Warm and flavorful, it leaves a little burn, but don't let that scare you.
2. James City IPA; a New England IPA, their take on the latest style to sweep the nation, a juicy grapefruit flavor, cloudy and delicious.
3. Mild Mia English Mild; an easy drinking English Mild beer that won't disappoint. English malts are well balanced to bring out a chocolate accent and just enough hops not to disappoint.
4. 50 Shades of Cream Ale; smooth, light, refreshing with an ever so slight bitterness. Great summer beer or year-round
Getting Down Around Town New Bern
Last month we roamed along the coast to find music, but one thing I have learned over these last three years in writing and publishing my music blog, is that there is live music everywhere. Each month I hope to bring you to new places around the Newport region to find live and local music to support. Checking things out in New Bern this month, I thought we could highlight the many venues that are open and supporting live and local music each week.
As we come into New Bern we find BrUtopia 1201 Highway 70 East, New Bern, NC offering the freshest brew made right on site each night, and live music which they pair with local food trucks from the area. They offer live music each Friday and Saturday night from 7 – 10 p.m. The music events are always free.
Coming into town we first stop at Circa 1810 Bar and Restaurant at The Harvey Mansion, 221 S. Front St., New Bern, NC. They offer a new Italian menu for your dining pleasure and offer live music three nights a week out on the patio three nights a week.. They offer dueling pianos each Friday night from 7 – 11 p.m. for a $5 cover. On Saturday nights they feature local bands offering sounds from 7 – 11 p.m. on the patio and under the tent. On Sundays they offer an early show with music being featured on the patio during the dinner hours of 5-8 pm. You are invited to come out and enjoy the live music each weekend.
The DoubleTree by Hilton and Christoph's on the Water, 100 Middle St., New Bern, NC host the occasional deck party and in August they will feature Dan Jam Phillips and Fairlight Moriah as their entertainment for the month.
Moving up Middle St, The Thirsty Bruin Craft Wine & Beer Store, 224 Middle St., New Bern, NC offers live entertainment each Friday night from 8 – 10:30 p.m. featuring local popular acoustic acts.
Blackbeard's Triple Play, located at 415 S. Front St., New Bern, NC offers live music four nights a week. Starting things off with Beach Music each Wednesday night, they offer sounds from the deck from 5 – 8 p.m. On Friday they offer one band on the deck from 7 – 10 p.m. and then another band inside from 10 p.m. until closing. On Saturday it is more band action on the patio from 7 – 10 p.m. On Sundays they wrap up the week with popular acoustic acts that from 5 – 8 p.m. on the patio.
The Brown Pelican, 411 Broad St., New Bern, NC offers live music three and sometimes more nights throughout the week. They host an open mic each Thursday that starts with sign up at 7 and music at 8 p.m. On Friday they offer awesome acoustic acts and on Saturday night they bring us the bands to rock us. Music plays from 8 – 11 p.m. on Saturday and all music events at the Dirty Bird are FREE.
The last place worth mentioning is New Bern's newest live music venue, The City Stage, 901 A Pollock St., New Bern, NC. Their doors this month with the hopes of offering live music five nights a week.
New Bern not only boasts a handful of great live music venues, they also support the arts and live music in other ways as well. If you have been meaning to come visit, make plans to visit us during ArtWalk. This fun family friendly event takes place on the second Friday of each month. As you walk about town you can enjoy the sounds of our singers and stringers serenading our shoppers during ArtWalk. That event happens from 5 – 8 p.m. and always offers many things to look at.
New Bern's Park and Recreation Department teamed up with Trent Cadillac and have offered the city a Summer Concert Series this season. Footloose on the Neuse has brought quite a few great acts to our area so far and this coming month the fun continues with Bluegrass being offered by the Boys from Carolina Bluegrass Band on Friday, August 17 and closing out the month will be local funk favorite Joe Brown and The Band on August 31. This series offers music from 6:30 p.m. – 9 p.m. on the lawn at Union Point Park on E. Front St. in New Bern, NC. Folks are invited to bring chairs and blankets and come out for the free music events.
If you would like to be featured in Weekend Sessions by Tracey Stones, please email her. For weekly updates please visit Tracey's blog, The North Carolina Music Zone at NCMZ.live.
By Contributing Entertainment Writer, Tracey Stones, Tracey Stones Productions