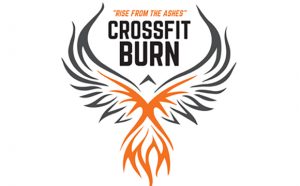 Saturday, June 23, 2018
at Creekside Park and CrossFit Burn
Event Starts at 9 a.m.
4-person Co-ed Teams.
60 athletes will compete in a series of events for a chance to walk away with $500 cash and prizes.
This event is free for all spectators.
The Tiny Tornado food truck and Brutopia Brewing Company will be on hand selling local brews and tasty eats.
Sponsors: Brutopia, CrossFit Burn, Dunkin Donuts, Axelson Chiropractic, Tiny Tornado, 2POOD, By Sobie, Zevia, AnnieMac Home Mortgage, and Moeller Attorney's at Law
For more information, contact Steve Jasset at 781-727-9390 or visit CrossFit Burn at 260 Kale Rd.
Submitted by: Andrea Scott, Viamark Advertising