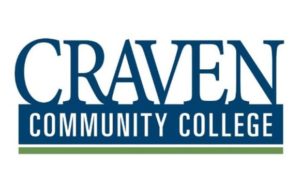 June 26 in New Bern and June 28 in Havelock
Craven Community College (Craven CC) will host two events to help future and current students fill out their Free Application for Federal Student Aid (FAFSA) forms for fall 2018. FAFSA is the form students and their parents need to complete each year, prior to the start of the academic term, to qualify for financial aid. Craven CC's FAFSA nights will be held June 26 on the New Bern campus and June 28 on the Havelock campus from 6-8 p.m.
"These forms can be intimidating, and we want to streamline the application process for all our students," said Leslie Lloyd, Craven CC executive director of financial aid. "We are committed to helping students succeed, whether they are going to Craven CC or any other school. The last thing we want to see is someone not being able to pursue their educational dreams because they didn't understand the financial aid process."
The New Bern event will take place in Godwin Memorial Library, located on the second floor of Barker Hall and the Havelock event will take place in Room 130 of the Redd Building. Financial aid advisors will be at both events to answer any questions about the applications.
Students are asked to bring their 2016 taxes and W-2s to complete the 2018 FAFSA. Dependent students (under the age of 24) are asked to bring their parents and their parents' taxes and W-2s.
For additional information about FAFSA nights, call 252-638-7200.
Submitted by: Craig Ramey, Director of Communications, Craven Community College