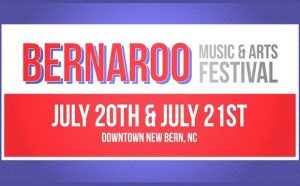 Just as the Summer season peaks at the halfway mark, we will find our streets bustling with visitors. Some will be touring the town for the first time, while others are back for more. It is hard to get enough of our town, once you've had a chance to take it in.
One of the most wonderful features New Bern has come to know, over the past few years during the Summer Season, is the BERNAROO Music and Arts Festival, brought to us by GEM Productions.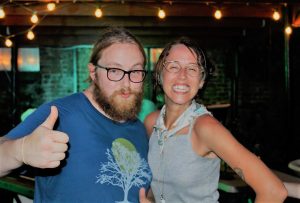 For nearly a decade, music promoters Grant Golden and Bailey Evans, co-owners of GEM Productions have been working diligently to bring NC grown music to our town. Each year, for the past several years, they really upped the ante with bringing us BERNAROO Music and Arts Festival. A two day Music and Arts Festival that focuses on creative works of North Carolina Music and Artisans.
Knowing that building community takes a village, GEM Productions opened their door to the help of community support and found many who were willing to help. They are grateful and pleased to highlight all that have assisted in this year's event. They want everyone to know these local businesses support the arts in New Bern.
Festival Sponsors: The Law Offices of  Oliver & Cheek, PLLC, Folks Journal, and NCMZ.LIVE. The Presenting Sponsors include CarolinaEast Medical Center and Music Monday 96.3 FM. Friend of the Festival Sponsors are:The Black Cat Shoppe,TeraNotes Studios, Craven Community College and LaCasetta Italian Restaurant.
For the fourth consecutive year, GEM Productions is proud to present the 2018 Bernaroo Music & Arts Festival in downtown New Bern. This year's event will be held at New Bern Farmer's Market on July 20th and 21st.
This year's festival marks the first year in our new home and also the first year with a robust 2nd stage set for our marquee events. Downtown New Bern will be filled with music and art at a wide array of venues, but our main events will take place from 5 p.m. – 10 p.m. at the Farmer's Market with nonstop music throughout the night.
Single day passes are $15 and weekend passes are $25. Tickets will be available online at bernaroomusicfest.com and at select locations in eastern NC.
New Bern Farmer's Market  will be home to a wide array of activities and entertainment for all ages, including food from Mari's Hella Fat Food, Jasmine Tasty Thai Food Truck, Thetinytornado local libations from BrÜtopia for the adults and a children's corner with engaging activities for youth of all ages, live art from our artist in residency and much more. Below is a rundown on the performances throughout the weekend with more to come! If you are interested in becoming a volunteer for the festival, please reach out at bernaroomusicfest@gmail.com.
Here is the event detail available at press time:
Friday, July 20th:
New Bern Farmers Market at 5:00 p.m.
Market Stage: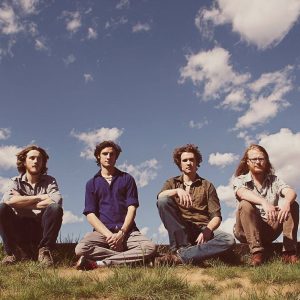 The Oblations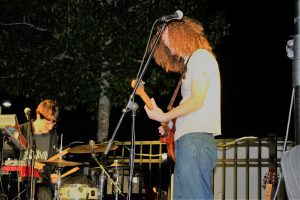 The Adam Hill Band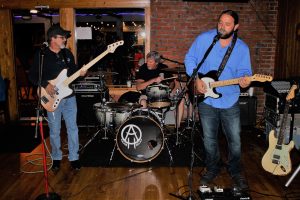 Smith Stage: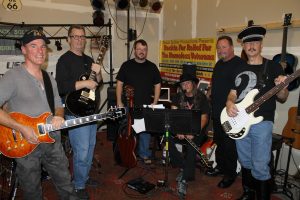 Mandy Mears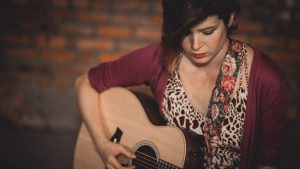 Live Visuals provided by The Liquid Vision Light Show
The Brown Pelican After Show at 10:00 pm (FREE)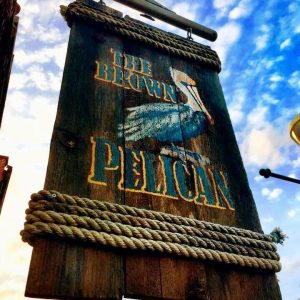 Emily Musolino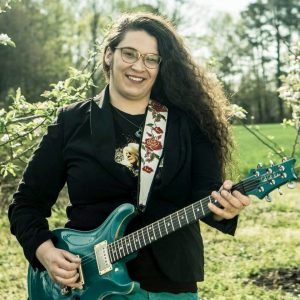 Saturday, July 21st:
Day Party at Bear Town Market at 12:00 p.m. (FREE)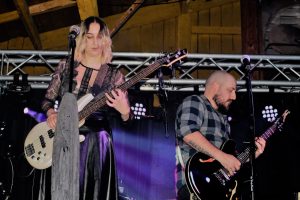 Carolina Sky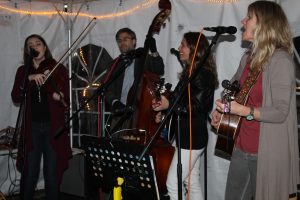 The Take Kindlies
New Bern Farmer's Market at 5:00 pm
Market Stage: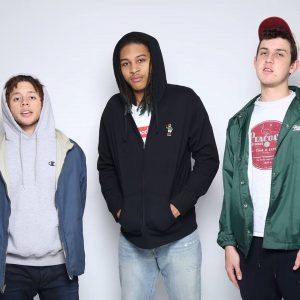 JIMMY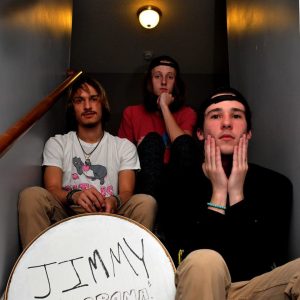 Smith Stage: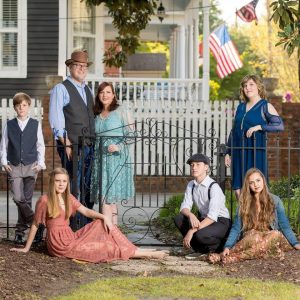 Cigar Box Jesus & The Revelation

Live Visuals provided by The Liquid Vision Light Show
The Brown Pelican After Show at 10:00 p.m. (FREE)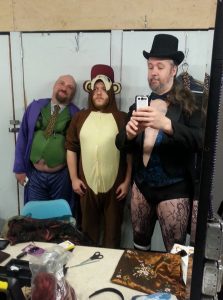 Sunday, July 22nd:
Two finale events will be hosted by
Circa1810 Bar at the Harvey Mansion
Bernaroo Brunch at 12:00 p.m.:
Alisa Evans Mike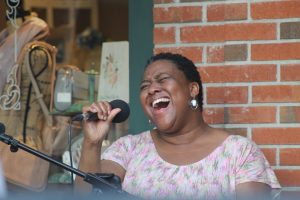 Bernaroo Nightcap
5 – 8 p.m.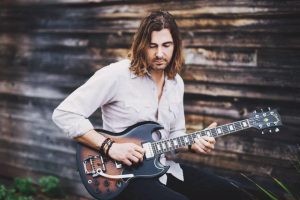 By Contributing Author, Tracey Stones, Tracey Stones Productions and NCMZ Live