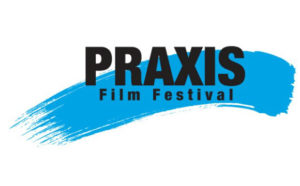 In its eighth year, the PRAXIS Film Festival returns to Goldsboro, NC, on May 4 – 5 to screen a multitude of independently produced full length and short narrative films, long and short documentaries and animated films in the restored historic Paramount Theatre in beautiful downtown Goldsboro.
Numerous high quality independent films produced by directors and actors from across the United States, Canada and the United Kingdom, celebrate filmmakers who bring ideas into reality on the big screen. The film screenings, to include Q&A sessions, are scheduled to run from 10 a.m. 10 p.m. on Friday and Saturday with breaks in between providing opportunities for filmmakers to share how and why they created their respective works of art.
The festival includes a VIP Filmmaker Reception on Friday evening providing the opportunity for ticket holders to meet the directors and actors. Tickets cost $15 for one day (Friday or Saturday), $25 for both days and $50 for both days and admission to the VIP Filmmaker Reception in the Terrace Room of the Waynesboro House in downtown Goldsboro.
To purchase tickets and review the complete schedule and film descriptions, go to the PRAXIS website: PraxisFilmFestival.org. or GoldsboroParamount.com.
Praxis Partners, Paramount Theater, Friends of Wayne County Community College and the Arts Council of Wayne County produce the PRAXIS Film Festival to enrich and enhance the cultural arts in Eastern North Carolina.
For more information contact Founder and Director of Programming, Anita Croasmun at  919-723-7681.
Submitted by: Susan Moffat-Thomas on behalf of the Praxis Film Festival