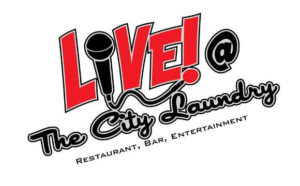 We're happy to welcome our new Chef Josh Storts to our family. Born and raised in the Midwest, Josh has spent the past ten years delighting culinary audiences in some of the finest restaurants in Eastern North Carolina. In Greenville he was Executive Chef at The Blackened Kracken, a restaurant with a strong Cajun influence. Here in New Bern he won the Peppermill Trophy for Annabelle's in the 2015 Taste of Coastal Carolinas competition. Most recently he served as Party Chef at Chef & The Farmer in Kinston. His recipes have been heavily influenced by his time in the south. He also finds joy in fusion cooking.
Tuesdays in March at 7:30 p.m.! Local Bands and Brews hosted by Parker Millar! An opportunity to support New Bern's up and coming talent and enjoy tasty and unique craft beers from our local NC breweries! These events will feature performances from 4 – 5 bands weekly.
Wednesdays Pub Trivia with Austin Vaquilar at 7:00 p.m. Come and test your Trivia skills for an opportunity to win great prizes and have fun with friends! It's all about bringing people together!
March 2nd: Simon Spalding Around the world in 80 Tunes at 8:00 p.m. The concert will feature musical instruments and tunes from near and distant lands. Instruments include the nyckelharpa from Sweden, the kemane from Uzbekistan; the joura from Greece; the hardangfele from Norway, an erhu from China; and a 4-stringed instrument known as dorvon chiktei huur in its native Mongolia. A zany addition to the lineup is a kazookeylele, which combines ukulele, toy piano, and kazoo into one instrument! No Cover Charge.
March 3rd: Bar Olympics and Party into the night with DJ B-Ham. Rally your team and compete in classic party games to win some amazing prizes! We will be awarding gold, silver, and bronze to the top three teams. We will take 2-man teams. Hatful of beer (4 beers) included with registration. Call now to register your team, space is limited! 252-876-7007. After the Games stick around and dance the night away with DJ B-Ham. 3:30 p.m. Early registration is $12 per team. Registration on the day of the event starts at 2:00 p.m. and the fee is $14.
March 8th and 22nd: Vintage Thursday with Alisa Mike at 6:30 p.m. Popular local singer Alisa Mike serenades us with jazz standards from the Great American Songbook. Vintage nights with Alisa are a wonderful trip back through time. Table reservations are recommended. No Cover charge.
March 9th: Madame Z Pride Dance at 9:00 p.m. Madame Z and the Pollock Street Diva's present our Monthly Pride Dance. Come and party with a diverse and fun group of friends. $8 Cover charge.
March 10th: Stand-up Comedy Showcase at 8:00 p.m.! Hosted by Matt White. Winner of the "2012 Port City Top Comic" and 2013 "Carolina's Funniest Comic", Matt White's brand of observational humor mixed with improv and theatre elements engages audiences and leaves them giggling for days. Show tickets $8.
March 15th: Acoustic Coffee House with Patrick Bliss at 7:00 p.m. Bleeker Street bohemia! Local singer guitarist Patrick Bliss takes the stage for an evening of acoustic blues folk and Americana. No Cover charge.
March 17th: Hot Buttered Grits at 8:00 p.m. Hot Buttered Grits is a popular five-piece jam band offering a great mix of familiar songs, that keep people on the dance floor, as well as many fun originals. $7 Cover charge.
March 23rd: Gem Productions featuring Underground District at 9:00 p.m. GEM Productions brings us Eastern Carolina's best. This month's headliner, Underground District. Is a Punk and Rock n Roll band Influenced by the clash, the Gimme Gimmes, and The Ramones. They play good old fast paced rock n roll. From the Rolling Stones to the snotty east bay punk of NOFX. Additional Acts for the night will be announced. No Cover charge.
March 24th: 80s Prom Party at 9:00 p.m. Get your awesome over the top 80's costumes ready! 80s Prom night is here! Come dressed as pop icons, characters, bands, anything 80s will do. Or keep it simple and dress in the gaudiest prom attire you can find. Expect to meet some crazy 80s characters along the way too. We'll bring the best of the best to the stage and the audience will crown the King & Queen. Our DJ will feature an all 80's soundtrack. You'll hear an awesome mix of 80's Pop, Club Hits, New Wave, Hair bands, Hip Hop & more. Tickets $8 or 12 per couple. Table reservations 252-876-7007.
March 29th: Hothouse Quartet. Jazz Trombone player Chris Schott and his Hot House Quartet will be playing jazz standards from The American Songbook. Chris and his band are incredibly talented members of the Cherry Point Marine Band.
March 30th: Karaoke with DJ Live-Lee at 9:00 p.m. Brush up your vocal skills and take the stage! No Cover charge.
March 31st: Improv Comedy Night at 8:00 p.m. Audiences are part of the show! Give us your suggestions and watch us create hilarious unscripted scenes right before your eyes! This month featuring Walk in Bathtub, New Bern's own Improv Team! Come and explore the hilarious, unpredictable world of Improv comedy. Tickets $7.
For more information, call 252-876-7007 or visit The City Laundry at 901 Pollock St.
Submitted by: John Van Dyke, The City Laundry