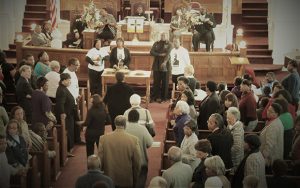 Monday, January 15, 2018 at 12:00pm
Clinton Chapel AMEZ Church, 1015 Church St.
Celebrate the life of Dr. Martin Luther King Jr. and remember the positive impact that his leadership had on the lives of millions of Americans.
He knew he would not live to the ripe age as many of us may, but his ambitions to create civil rights and equality for all were more important to him than his life on earth. This fact alone sets him far apart than many of our Country's Leaders.
Dr. King and his supporters' efforts were instrumental in getting the Civil Rights Act signed into law in 1964. 54 years have come and gone and somehow, racial inequality is still at the forefront of conversations across the country.
There's still so much progress that needs to be made against discrimination of people of color, with disabilities, women, senior citizens, and other groups who are still touched by inequality. I believe it's time to unite and look past our cultural, religious, and secular differences and treat each other as equals.
Please attend this special event with Keynote Speaker: Rev. Dr. Stevie Lawrence of the New Life Community Outreach Baptist Church in Ahoskie, NC. and meet like-minded people who want to make a difference. We hope to see you there!
For more information, call Rev. Steven White at 252-571-7766.
Tell us what you think by sending us an email. Visit New Bern Now's Facebook page or sign up for the latest updates by submitting your email address in the right margin on New Bern Now's website.
Wendy Card