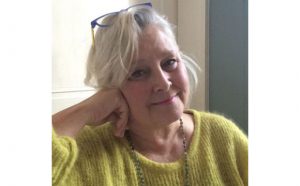 The Sanctuary Gallery presents "Savoureux", a solo show featuring the work of Kippy Hammond
The Sanctuary Gallery is pleased to invite you to "Savoureux", which in French translates to "Flavorful". The title reflects the influence on her work from the years that Ms. Hammond has lived in France. Her oil paintings and pastels reflect the environment in which she lives, both in landscape and cityscapes, as well as capture poignant moments of human interaction.
Still living in France, Ms. Hammond has purchased a home in New Bern and plans to split her time between the two locations. Her work has been featured in several exhibitions and solo shows, garnering both national and international awards. Here in the States, she is a signature member of the Pastel Society of America and the Southeastern Pastel Society; abroad she was a Salon International du Pastel international guest of honor. She has a Bachelor of Fine Arts from the University of Georgia.
As well as her solo show at the gallery, the Sanctuary will also be hosting her for pastel workshops. "Savourex" is on the gallery walls now through the month of January. There will be an open house and artist greeting on Friday, December 15th from 5 'til 8om. The Sanctuary Gallery is located at 2601 Trent Road, New Bern, open Tuesday – Thursday: 10am – 5pm and Friday – Saturday: 10am – 6pm. Call director Chris Wagner at 252-571-8562 with questions or to make an afterhours appointment.
Submitted by: Chris Wagner, The Sanctuary Gallery