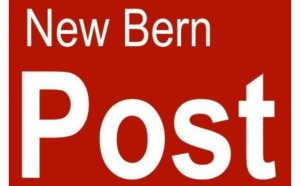 We're excited to announce that we've teamed up with Randy Foster, owner of New Bern Post! If you look in the right margin of our website, you'll see the last 5 articles from the New Bern Post.
If you haven't seen Randy's new Online News website, the NewBernPost.com, we highly encourage you to check it out. Most of you know Randy as the former editor of the New Bern Sun Journal and Kinston Free Press. He has 30 years of experience in journalism and is now using it to cover news that matters to a lot of you. His main focus is City and County government and who knows where his new endeavors will lead to.
We're happy for Randy as he's doing something that he cares about and believes in.
Check out his website and let him know what you think!
Please let us know if you have any comments, suggestions, or would like to set up an interview and spread the word about a special event or other interesting topic. You can contact us by sending an email or by calling 252-638-6858.
Wendy Card