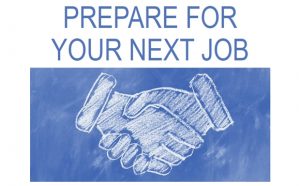 Craven Community College (Craven CC) will host an information session and resource fair on its Havelock campus for individuals interested in receiving job readiness training. This first-time event will be held from 10 a.m. to 2 p.m. on Dec. 7 and all fees are waived.
The job readiness training program prepares individuals for today's changing job market and improves their chances for obtaining employment. Information provided during the fair will assist those who are unemployed, underemployed and recent graduates, as well as individuals who are just getting out of the military, seeking a job change, or in search of a new career.
Training partners for this workshop include Craven CC Human Resource Development (HRD), Carteret Community College HRD, N.C. Works of Craven County, STEP Job Readiness Boot Camp and the Craven-Pamlico County Re-entry Council.
For more information about the program contact Chantel Dunn at 252-638-7224.
Submitted by: Craig Ramey, Director of Communications, Craven Community College