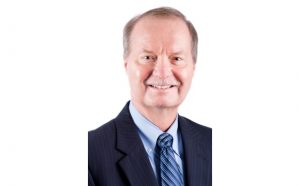 Craven County Schools is pleased to announce Mr. Stacy Lee will be joining the school system as the new Chief of Systems and Operations.  His wealth of knowledge and leadership experience in public education and in private industry make him a valuable candidate and he will be a true asset to the team.
Mr. Lee is currently serving as the Chief Technology Officer in Wake County Schools. Immediately prior, Mr. Lee served as Technology Director for Onslow and Halifax County Schools. Mr. Lee has also held various leadership roles with several private sector corporations. Mr. Lee will be working focusing on improving our financial, business, and operational systems in Craven County Schools as well as facilitating the deployment of a new strategic plan in the coming year.
Mr. Lee graduated from East Carolina University with a BA in Biology, North Carolina State University with a BS in Engineering and Elon University with a MBA.
Please help us welcome Mr. Lee to the Craven County Schools family.
Submitted by: Jennifer Wagner, Director of Public Relations, Craven County Schools