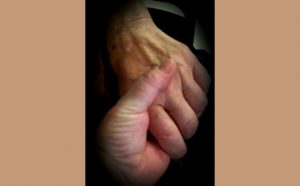 "Those who are happiest are those who do the most for others." – Booker T. Washington
Every year, we find ourselves wishing others a Happy Thanksgiving. Today, I'm hoping that you are enjoying the day with family and/or friends and feasting on delicious food!
I'm very thankful to be enjoying life without struggling to get by; unlike so many people in our community who have fallen on hard times. They may or may not be homeless. They may be doing their best to make ends meet due to an unexpected job loss or illness. No matter what the circumstances are, there's so many who are hungry, cold, or in need of basic necessities.
If you are as fortunate as I am, perhaps you would be willing to spare something that you can live without; like clothes that have been sitting untouched in your closet, kitchen wares you haven't used in years, blankets, coats, shoes, non-perishable food items, or other things that someone else could really use.
There are so many non-profits and community food/clothing drives in Craven and surrounding counties that I ask you to consider donating something that you don't need, but someone else could really use.
Here are a few community drives that we're aware of:
Thru Dec 5th: Girl Scout Coat Drive (new or gently used coats, gloves, scarves, and hats), Cowell's Cleaners locations at: 1913 Glenburnie Rd., 422 Pollock St., 428 E. Grantham, New Bern; 109 Greenfield Heights, Havelock; 13708 Hwy 55 E, Pamlico County; and 7109 Hwy 70 E, Newport.
Thru Dec 8th: Coastal Community Action's Blanket Drive, drop off locations: Duffyfield CDC, 1200 Myrtle Ave. and FR Danyus CDC, 622 West St., New Bern; Godette CDC, 125 Old Godette Sch Rd., Havelock.; and Pamlico CDC, 11313 NC Hwy 55 E, Grantsboro.
Nov 24th – Dec 19th: City of New Bern's "Fill a Fire Truck" food drive at New Bern Fire-Rescue Headquarters, 1401 Neuse Blvd. Non-perishable and monetary donations will also be accepted at Fire Stations located at 800 West Thurman Rd. and 3101 Elizabeth Ave.
If you're looking for a list of local non-profits to contribute to, visit our non-profit page.
If you know of other community drives or non-profits in need, please let me know by calling 252-638-6858 or sending an email and I'll add them to our list.
May today be a day that we give thanks for what we have, but inspire us to give to those in need.
Thank you,
Wendy Card