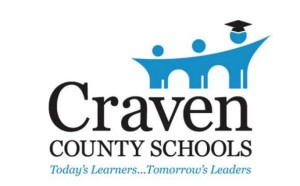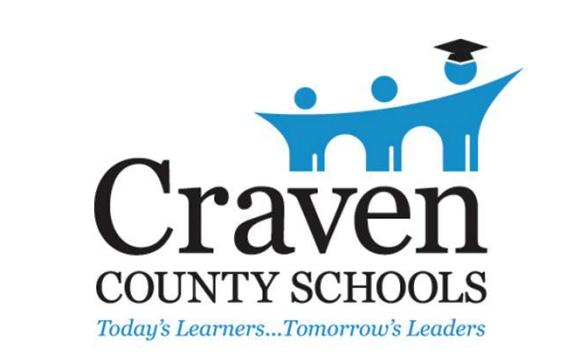 Tabari Wallace, Principal of West Craven High School, has been selected as the 2017-2018 Principal of the Year for Craven County Schools.  In his role as Principal of the Year, he will serve as the local advisor to the Board of Education and will represent Craven County Schools in local, regional and state events.  Wallace's selection qualifies him to compete with other local award recipients for the Southeast Regional Principal of the Year title. From the regional winners, one will be named the 2018 NC Wells Fargo Principal of the Year.
Wallace was one of the two finalists that submitted a written portfolio and interviewed with a local selection committee on October 2.
In his nomination package, Wallace shared that his overarching message to students is inspiration. "We encourage our students to trust that all is possible if they prepare and believe in themselves." He was previously assigned to a school that had three years of low performance and his challenge was to transform a negative culture and pave the way for academic success. Changes implemented in the school by Wallace led the school to out-perform all schools in the county for two years in regard to student academic growth. "Children are capable of anything once personally motivated and nurtured by an external entity or person that believes in them," according to Wallace.
In his portfolio, Wallace acknowledged that it takes everyone in the school working to ensure student success. "Teamwork, collaboration and the willingness of our staff to dive in and help out at any time allows us to be successful in deploying the mission and vision of both our school system and our school." Wallace believes that the community and external stakeholders also have a role in the success of schools and student academic achievement. "Teachers must work across subjects within our school and with the greater community to ensure success and strengthen our school culture. We employ 21st century professionals and involving the community through outreach and service, paired with a rigorous and relevant curriculum best prepares our students for the challenges of the future."
The Wells Fargo Principal of the Year Award was introduced in 1984 to recognize outstanding leadership in North Carolina's schools and the role of the principal in establishing an environment conducive to the pursuit and achievement of academic excellence. Wells Fargo sponsors the award in conjunction with the NC Department of Public Instruction.
Each district winner will receive monetary awards from Wells Fargo in recognition of their achievement and will continue in the regional selection process.  The culmination of the Principal of the Year Program is a ceremony in Raleigh where the statewide winner is announced. The announcement is set to coincide with the NC State Board of Education meeting. The NC State Superintendent and other State Board members will also attend this event.
Submitted by: Jennifer Wagner, Director of Public Relations, Craven County Schools