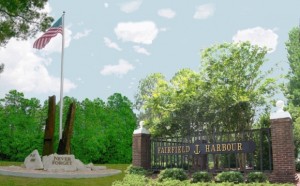 The Fairfield Harbour Harvest Craft Fair will be held on Saturday, November 11 from 9am until 2pm at the Fairfield Harbour Community Center at 585 Broad Creek Rd, next to the Fire Station.
Plenty of parking and both breakfast and lunch are available thanks to the Harbour Hospital Auxiliary, which uses the funds to support their activities.
Craft items include artwork, books, and quilts, handmade items to include pottery, soaps, creams, holiday wreaths, decorations and ornaments. Come early to start your holiday shopping. Raffle proceeds benefit the Fairfield Harbour Garden Scholarship Fund.
For more information call Carolyn Cavins at 638-1350.
Submitted by: Karen Dodd