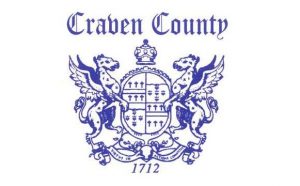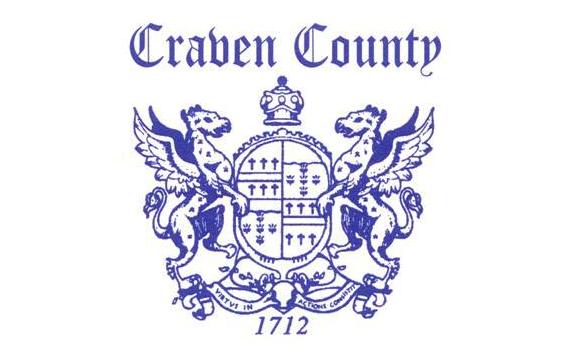 Craven County Government will hold Connect with Craven, a free community outreach event, on Tuesday, October 10, 2017 from 4:00 p.m. – 7:30 p.m. at the New Bern Riverfront Convention Center.
Craven County departments and partner agencies funded by Craven County will have booths at the event for citizens to explore and to ask questions about services and programs Craven County offers.  The event will consist of over 90 displays and activities for residents to visit.
"Connect with Craven will provide citizens of Craven County a hands on experience with their county government.  Citizens can connect with Craven County employees and elected officials, they can explore Craven County Government services and equipment and they can see first-hand how Craven County employees work for them every day," stated Amber Parker, Human Resources Director and Public Information Officer.
Craven County will also provide opportunities for citizens to tour a selection of Craven County government equipment and vehicles, if weather permits.  The event will feature a fire truck, Search and Recovery Team equipment, an ambulance, the Emergency Services Mobile Command Center vehicle, Sheriff's Department patrol vehicles, a CARTS van and several others.
Citizens can also conduct a limited amount of business at the Connect with Craven event.  Available services at the event include Mobile Electronics Recycling, Voter Registration, Code Red Emergency Notification Registration, Volunteer Opportunities, Employment Opportunities, and Trash Sticker Exchange.
Scheduled presentations and demonstrations will be held throughout the event.  Law Enforcement will provide a child's bedroom scene and teach parents where to look to see if children are hiding drugs or drug paraphernalia.  Craven County Geographic Information Systems (GIS) will provide GIS software use demonstrations.  CarolinaEast Medical Center will teach Hands Only CPR and how to use an Automated External Defibrillator (AED) machine.  Citizens can also learn how to research records in the Tax Office and Register of Deeds software systems and how tourism impacts Craven County.
Connect with Craven is a family friendly event. Children's activities include the Craven County Fireman's Association Firehouse which is a blow up crawl through house that helps children learn how to escape a home fire, story time provided by the New Bern-Craven County Public Library, bird feeder making conducted by Craven County Soil Conservation as well as many other activities.
Connect with Craven Community Outreach is a free event open to the public.  Visitors can expect information on services, children's activities, software demonstrations, giveaways, and prizes.  A concession stand will be available for the purchase of snacks and non-alcoholic beverages. Free parking will be available in the parking lot across the street from the New Bern Riverfront Convention Center on South Front Street or in other public parking areas in downtown New Bern.
For more information visit the Connect with Craven Community Outreach page on Craven County's website at www.cravencountync.gov, RSVP to attend the event on the Craven County Facebook Page under events or contact Amber Parker at 252-636-6602 for more information.
Submitted by: Amber M. Parker, Human Resources Director, Craven County Human Resources