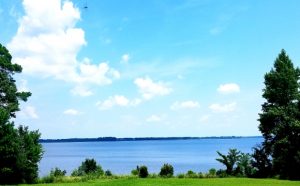 1st – 31st: Tryon Civitan Club's 4th Annual Diaper Drive. Drop off location is at the UPS Store, 1822 S. Glenburnie Rd. Benefiting the Coastal Women's Shelter Religious Community Services. Call 252-637-7500.
4th: Jay Sand presents All Around This World, 10:00am at Union Point Park. Call 252-639-2902.
4th: Simon Spalding and Tracey Brenneman Live, 7:00pm – 10:00pm at The City Laundry. Call 252-876-7007.
4th – 5th: The Sound of Music, 8:00pm at the Masonic Theatre. Presented by RiverTowne Players.
5th: Craven County Clean Sweep, 9:00am at Lawson Creek Park. Call 252-633-1477.
5th: Ice Cream Social with Strung Together Band for Historic Downtown Residents Association, 1:00pm – 3:00pm at 417 E. Front St. Call 252-259-4885.
5th: 37th Annual Candlelight Auditions, 1:00pm – 4:00pm Cullman Performance Hall, North Carolina History Center. Call 252-639-3500.
5th: Coastal Carolina Purple Heart Celebration, 5:00pm – 8:00pm at the New Bern Riverfront Convention Center. Presented by Purple Heart Committee. Call 252-349-9562.
5th: Rock Bottom Deal in Concert, 7:00pm at the Trent River Coffee Company. Call 252-514-2030.
6th: Driving Out Domestic Violence Charity Golf Tournament, 9:00am at Carolina Colours Golf Club. Call 252-638-4509.
There are also all kinds of things to do in and around town. To name a few, take advantage of over 20 parks and 3 recreation centers maintained by New Bern Parks & Recreation and Craven County Recreation & Parks. Cool off at the New Bern Aquatic Center or George Street Spray Ground. Play disc golf at Glenburnie Park and Creekside Park, go bowling at the Strike Zone, roller skate at Rollerland, go horseback riding at Equidae Farms (288-9706), or check out the Bear Towne Escape Room.
Visit the New Bern-Craven County Library for free classes, reading programs, movie rentals, etc.
Watch a movie at Neuse Blvd Cinema or Bear Town Cinema 6.
Learn to Scuba Dive at Divin' Dawgs.
Take a self-guided walking tour or have locals take you on a tour: Bear Foot Kayaks (229-4846); Bolero Sailing Charters, 300 E. Front St. (670-5879); Cruise The Neuse Pontoon Boat Tours, (876-7232); Pedi-Bear Tours (649-3839); Scenic Airplane Ride by Tradewind Aviation (636-0716); Tugboat of New Bern Cruises (919-306-5712); and Trolley Tour (637-7316). Call New Bern Tours for more options (637-7316).
Tour the New Bern Civil War Battlefield Park. It's not only for Civil War Buffs, but it's a perfect place to take a walk in the woods (with your dog), picnic, or sit on a bench and watch the wildlife.
Take a walk in the woods in the Croatan National Forest. The forest's habitat has carnivorous plants like the Venus flytrap, pitcher plant, sundew, butterwort, bladderwort among other exotic plants. The Croatan spans approximately 160,000 acres and is located in New Bern's backyard. It's a sanctuary for black bear, deer, wild turkey, quail, coyote, bald eagle, beaver, bobcat, porcupine, American alligator, red-tailed hawk, and other wildlife you
may see. For maps and more information, talk to the people at the Croatan National Forest's Ranger's Station on Hwy 70 E (638-5628).
Listen to our latest Podcast to hear more about the latest happenings in New Bern and Beyond:

If you don't have time to listen to the entire episode, click here to see the show notes and listen to parts of the episode.
What are you doing this weekend?
Tell us what you think sending us an email. Visit New Bern Now's Facebook page or sign up for the latest updates by submitting your email address in the right margin on New Bern Now's website.
Wendy Card