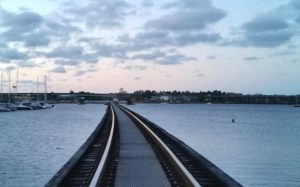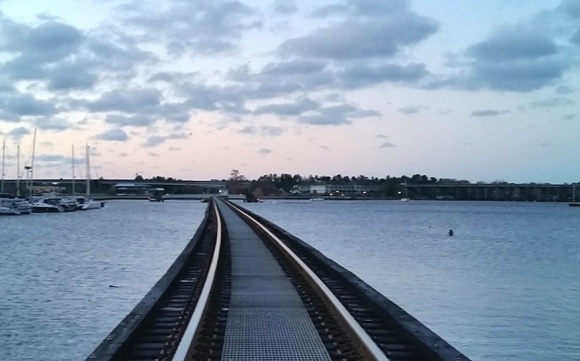 13th – 15th: East Coast Pepsi Connection's 10th Anniversary Celebration at the Comfort Suites. Call 252-649-1717.
14th: "Open Box" Exhibit by Artist Gee Vee Meyer during ArtWalk, 5:00pm – 8:00pm at Fine Art at Baxters Gallery. Call 252-634-9002.
14th: ArtWalk throughout Downtown New Bern, 5:00pm – 8:00pm, presented by the Craven Arts Council at the Bank of the Arts. 252-638-2577.
14th: Artwalk presented by CAW Center for the Arts, 5:00pm – 8:00pm at 415 Broad St. Call 252-571-8566.
14th: ARTcrawl presented by the Greater Good Gallery, 5:00pm – 8:00pm at the Isaac Taylor House and Gardens, and numerous locations in Downtown New Bern.
14th: Rockin on the Rivers with Nantucket, Molly Hatchet and Bryan Mayer, Gates open at 4:30pm presented by the New Bern Area Chamber of Commerce at 403 E Front St. Call 252-637-3111.
14th: Jilliana Raymond Book Signing, 5:00pm – 8:00pm at Bear Essentails, 309 Middle St. Call 252-637-6663.
14th: Summer Family Movie Night, 8:00pm at Union Point Park. Presented by Two Rivers Church. Call 252-633-2830.
14th: An Evening with Mark Twain, 8:00pm – 10:00pm at The City Laundry. Call 252-876-7007.
14th – 15th: Bernaroo Music and Arts Festival, 5:00pm – 8:00pm at the Isaac Taylor House and Gardens. Call 252-671-2203.
14th – 16th: To Kill a Mockingbird, Fri – Sat: 7:30pm; Sun: 2:00pm at the New Bern Civic Theatre. Call 252-633-0567.
15th: USCG Auxiliary Basic Boating Class, 8:30am – 4:00pm at The University of Mount Olive. Call 252-638-5588.
15th: Acoustic Looping Artist Jeff Miller and Strung Together in Concert, 7:30pm at the Trent River Coffee Company. Call 252-639-1644.
16th: African American Heritage Tour, 2:00pm at Tryon Palace's Waystation. Call 252-639-3500.
Listen to our latest Podcast to hear more about the latest happenings in New Bern and Beyond:

What are you doing this weekend?
Tell us what you think sending us an email. Visit New Bern Now's Facebook page or sign up for the latest updates by submitting your email address in the right margin on New Bern Now's website.
Wendy Card