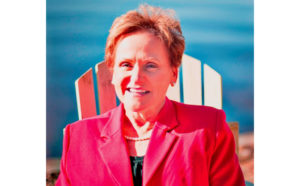 In thinking about the pros and cons of buying vs. renting a home, I decided to do research to substantiate either side of these positions and see how it all turns out.
The real estate company Trulia reported recently that in many of the large metropolitan areas renting can be more expensive than buying. In 100 of the largest metropolitan cities buying is cheaper than renting.
Buying vs. Renting:
When purchasing a home if one selects a fixed rate mortgage, payments remain the same whereas rents go up.
Owning a home is actually a forced savings. Making monthly payments the homeowner will eventually build up equity. Upon selling their home there is the potential for making a profit even after deducting costs of ownership.
Owning a home offers security against a landlord asking you to leave the premises because of sale of the property.  On the other hand owning a home offers security of residence provided mortgage payments ore made.
There is a mortgage interest tax deduction available to a homeowner.  They can also deduct certain energy-efficient improvements.
Interest rates currently are low and home prices in many areas are down especially in suburban areas, down 0.7 percent over the last year while rents went up by 5 percent.
With rents rising and housing prices falling in many areas of the country buying a home has become more affordable. Also there are many different mortgage options available based upon income, credit scores, and other factors that offer very low down payments, making buying a home a real option.
So, don't hesitate any longer, buy as opposed to rent.
Oh yes, by the way call, text or email me I would be honored to assist you.
If you have a real estate need, contact me, I will provide you with expert advice and will be with you from contact to closing and beyond. Call Laraine Mark at 252-349-6448 or visit MarkRealty.com.
That's it for now…until next post…
By Contributing Author: Laraine, Mark Realty Group