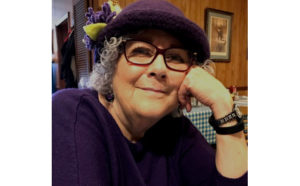 Original Art for Everyone
Studio Artists
Eileen Wroe, Fine Art Artist, Karen Rawson, Plein Air Artist, Susan Cheatham, Plein Air Artist, Becky Preece, Photographer, Martha Schell, Watercolorist and Linen Artist, Peter and Elaine Mayer, Rustic and Mystical Artists, Sandy Bruno, Art Ventures, Dee Mayer, Mixed Media Artist, Nada Behr, Watercolor Artist, Bob Welch, Figure Painter, and our Wise Weavers Fiber Artists, Julia McDonald and Nancy Dernier plus 22  contributing Gallery Artists.
Our Featured Artist of the Month is Nan Gilbert, jewelry artist. She will be in the gallery to meet and greet the public during ArtWalk New Bern on Friday June 9th 5 – 8pm. Nan's jewelry speaks of color and texture allowing her to explore the world of jewelry Design and fabrication. She has been studying metal work exposing her to the many uses of wire and heading in new directions with her new works. She teaches beading classes and out-reach workshops. Nan is also a watercolor artist.
The gallery artists contribute to the monthly theme in all media, from painting to weaving. This month's theme will be images about "Memorial Day". Their creations, priced affordably, will be unveiled during Art Walk on June 9; visitors to the gallery may meet many of the artists, see works-in-progress in their studios, and enjoy refreshments between 5 and 8pm.
CAW Center for the Arts gallery includes not only wonderful paintings by local artists, but an incredible array of other media like jewelry, wood craft, paper quilling, weaving and fabric arts, photography, basketry, greeting cards, and stained glass." We have 35 artist on board the gallery.
Located at 415 Broad Street in New Bern and is open Wednesday through Saturday from 10am until 4pm with special evening hours for Art Walk.
For more information visit CommunityArtistWill.org, call 252-571-8566, or send an email.
Submitted by: Susan Cheatham, Community Artist Will