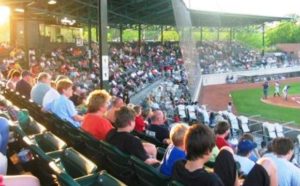 If you want to learn how to play baseball or you want to develop your existing baseball skills, then this is your opportunity. The New Bern Police Department Youth Outreach Program is registering kids ages 8-14 on June 10, 2017 at 8:30am at Kafer Park for our youth baseball program.
Kids will learn sportsmanship, teamwork, and the fundamentals of baseball that carry them through high school.
For additional information about this program or any other program hosted by the New Bern Police Department Youth Program, or you would like to a become a volunteer, please contact one of the coordinators.
"The New Bern Police Department will positively impact our community by giving our youth a positive experience."
For more information, contact Doug Ipock at 672-4151, John Smith at 672-4125 or William Hollowell at 672-4279.
Submitted by: Nancy Donahue, New Bern Parks and Recreation