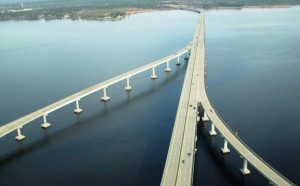 5th: 14th Annual Market Jam, Gate opens at 5:00pm at the New Bern Farmers Market. Presented by the Sudan Shriners Patrol.
5th: Mitchell Hardware's Ladies Night, 6:00pm – 8:00pm. Call 252-638-4261.
5th – 6th: Vanceboro Strawberry Festival, Call 252-229-6881.
5th – 6th: Jekyll & Hyde – The Musical, Fri – Sat: 8:00pm; Sun: 3:00pm presented by Rivertowne Players at the Masonic Theatre.
5th – 7th: Catch Me If You Can, Fri – Sat: 7:30pm; Sun: 2:00pm at the New Bern Civic Theatre. Call 252-633-0567.
6th: Craven County Clean Sweep Event, 9:00am, at Lawson Creek Park. Call 252-633-1477.
6th: Spring Fun Fly, 9:00am – 2:00pm at Gaskins Field, 1451 Old Brick Rd., Vanceboro. Presented by The Southern Air RC Club.
6th: ENC Pets in the Park, 10:00am – 2:00pm at Union Point Park.
6th: Asian Games of New Bern, 1:00pm at the Trent River Coffee Company.
Listen to our latest Podcast to hear more about the latest happenings in New Bern and Beyond:

If you don't have time to listen to the entire episode, click here to see the show notes and listen to parts of the episode.
What are you doing this weekend?
Tell us what you think sending us an email. Visit New Bern Now's Facebook page or sign up for the latest updates by submitting your email address in the right margin on New Bern Now's website.
Wendy Card