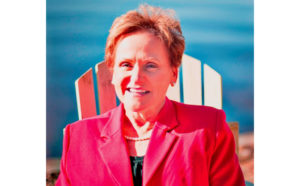 Housing News Update
Fannie Mae's Home Purchase Sentiment Index rose 2.2% in April. Consumers grew more optimistic about the housing market. Five of six components that measure confidence in buying were up for the month.
Forty-nine percent of those that do not yet own a home expect to purchase in the next 5 years. Ten percent say they plan to buy as soon as the next year. Americans say now is a good time to buy.
Source: Fannie Mae's Home Purchase Sentiment Index, April
Reasons People Consider Moving to Another State: Source: Harris Poll
52% Say For better climate
41% Would consider moving for a better Job Opportunity
36% More then a third would consider moving to be closer to family
25% Consider moving for Health reasons
18% Consider a move to be Closer to friends
14% For educational opportunities
To sum it up, the three top reasons most people consider moving: are for a better climate, for a job opportunity and to be closer to family.  All these reasons appear to make sense.  To get tired of dealing with snow and cold weather seems logical for as one gets older it's not as easy to shovel snow or handle cold weather, a warmer climate seems welcoming.  Of course if there is a job opportunity that is enticing, perhaps even a huge promotion, if one is open to this, why not entertain the opportunity for a new beginning. Of course we find the aging population moving closer to their children, this is understandable for obvious reasons, and yes some younger adults miss being near family or want to move closer to their parent(s) to either spend time with them in their aging years, be of assistance or care for them.
If you have a real estate need, contact me at 252-349-6448 or visit MarkRealty.com and I will provide you with expert advice and will be with you from contact to closing and beyond.
That's it for now…until next post…
By Contributing Author: Laraine, Mark Realty Group