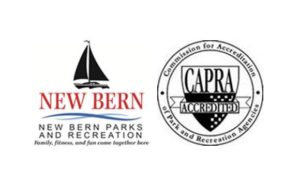 Our experienced staff is eager to welcome your children to YES Camp. This camp is geared for children ages 5 – 14. Y.E.S Camp activities include bowling, skating, swimming, arts and crafts, movies, field trips and much more. The camp is divided into the following age groups: 5 – 7 year olds, 8 – 11 year olds and 12 – 14 year olds.
Space is limited to 30 participants per camp site. Camp dates are from June 19th to August 11th.
Registration begins April 3rd for city residents and April 10th for non-city residents. Registration fee is $20.00 for the first child, $15.00 for each additional child; registration forms are available at the Stanley White Recreation Center and online at NewBern-NC.org on the Parks and Recreation page under forms.  All activities are pay as you go.
For more information please contact Ashley Parham at 252-639-2913
Submitted by: Nancy Donahue, New Bern Parks and Recreation