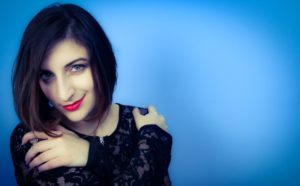 March 17 – 18 at The Brown Pelican
On the heels of her recent 2016 multi-city tour, rising alternative/pop artist Salina Solomon now readies once again to introduce her edgy and earthy style to audiences across the country with her 2017 "2020" tour to coincide with the release of her next EP project "2020." A world-traveler with a growing international following, the New York-native brings to the stage her energetic and quirky personality while also showcasing her rich vocals and vibrant style.
During her 2016 tour, Solomon performed to multiple sold-out crowds with over a hundred shows across the country, ranging from the waterfronts of Texas to New York City's skyscrapers and even the stages of several infamous Nashville venues. A few of her iconic performances include Nashville's Bluebird Café, Listening Room and Mercy Lounge along with New York's Carnegie Hall, Leftfields NYC, and Pianos, to name a few. While promoting her music, Solomon has made various media appearances including with WBR-TV, WUSB 90.1, Radio AM, Hype Radio, ABC's/CMT Nashville.
Following the success of her first two EP albums, "TMI" and "Meet Me in London," Solomon's newest project, "2020," is slated for a summer of 2017 release, much to fan anticipation. For more information, or to inquire about booking and interview opportunities, visit SalinaSolomon.com or send an email.
Submitted by: Michelle Fiore, Salina Solomon Management Team