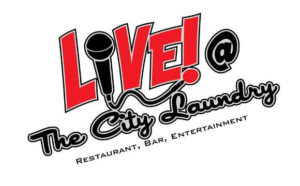 1st, 7th and 8th at 8pm: The Complete Works of William Shakespeare (abridged). Director Kim Bledsoe has assembled a madcap troupe of actors to present an irreverent, fast-paced romp through all of the Bard's plays. Join them as they weave their wicked way through comedies, histories and tragedies in one wild ride that will leave you breathless and helpless with laughter. Cost $15.
4th at 7pm: Improv Comedy workshops. Every Tuesday night. Classes will be taught by Kim Bledsoe. Other guest teachers, also trained in the IO Chicago style will be teaching at various times. Classes are free for the first level (each level is six weeks in length and there is a performance at the end). The goal is to start an improv team and have regular performances right here in New Bern.
5th at 7pm: Texas Hold'Em Tournament with Austin Vaquilar. Test your skills the first Wednesday of every month, The winner of each tournament will take home $50 dollars cash! If you get thirsty or start to run low on chips, each drink you purchase will add to your chip stack and your chances of winning! See you at the table! Free Roll Tournament.
6th at 6:30pm: David Robinson – Have Horns will Travel. Saxophonist David Robinson plays smooth jazz for our Supper Club Thursdays. No Cover.
12th, 19th and 26th at 7pm: Trivia Night With Austin Vaquilar. Pub Trivia every Wednesday Night! Join in the trivia tournament or find a nice cozy corner for a friendly game of Chess or Backgammon! Or bring the whole family to check out our selection of board games. The kitchen at Live will be cooking up some great compliments for an evening of fun.
13th and 27th at 6:30pm: Vintage Thursday with Alisa Mike. Popular local singer Alisa Mike serenades us with jazz standards from the Great American Songbook. No Cover.
14th at 9:00pm: Joe Brown Band and The Sunday Special. GEM Productions and Live@ The City Laundry bring you a show that you definitely won't want to miss. A night full of funktastic, soulful musical excursions from Raleigh's The Sunday Special and New Bern's own Joe Brown Band. $7 Cover.
15th at 7:30pm: Lewis n Clark Salutes Patsy Cline and Frank Sinatra. Join Von Lewis and Abbey Clark as they explore the music of Frank Sinatra and Patsy Cline. Lewis n Clark is keeping a poetic, intelligent, romantic and heartfelt musical style alive. This is entertainment for the whole family to enjoy. Tickets $20; Couples Ticket $30.
20th at 6pm: Gabrielle Christie's Open Mic. Local musicians, spoken word artists, and singers take the mic on the third Thursday of each month. Singer and guitarist, Gabrielle Christie brings grace and charm to the event. No Cover.
21st at 9pm: Bearfoot Monty. Local favorite Bearfoot Monty takes the stage! $8 Cover.
22nd at 7:30pm: Madame Z's 70s Realness Party. Madame Z and her Drag divas return for a 70s Disco dance Party! Have a great time with a fun loving, diverse crowd and the only regular drag show in New Bern. Cash prize for the best 70s costume! Tickets $10.
28th at 7pm: Jazz Night Celebrating Sax Player Russ Hamby. Hosted by John Van Dyke. Suggested donation of $10.
29th at 8pm: Violet Bell. Violet Bell is Lizzy Ross and Omar Ruiz-Lopez. Based in Durham, NC, these two artists make wild soul-folk music that sings in your bones. Tickets $10.
For more information, please visit Live @ The City Laundry, 901 Pollock St. or call 252-876-7007.
Submitted by: John Van Dyke