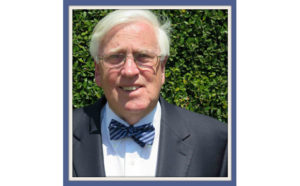 Coastal Women's Forum will hold its next Lunch Meeting from noon to 1:00 p.m. on Wednesday, March 15 at the New Bern Golf and Country Club. Registration will begin at 11:30 a.m. The cost is $15.00 for members and $20.00 for visitors. This month's speaker will be Nelson McDaniel, president of the New Bern Historical Society. Growing up in New Bern among strong and noteworthy females made him wonder why women needed to be liberated. As far as he was concerned, they already were. Nelson will regale luncheon attendees with tales of the dynamic women who are an integral part of New Bern's history.
Pre-registration is required by noon on Monday, March 13. Check or cash payment will be accepted at the door. For more information, or to register, contact Lunch Coordinator, Elizabeth Wood at 252-675-2544.
To learn more about what Coastal Women's Forum has to offer, or to register online, visit CoastalWomensForum.com.
By Contributing Author: Penny Zibula, SixLegsWillTravel.com