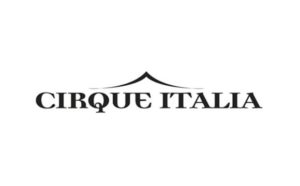 April 13 – 16 at the Pitt County Fairgrounds
3901 Greenville Blvd. Northeast, Greenville
Cirque Italia has grown to the point where the next logical step can only be to expand operations and double our presence at the national level. In response to our wonderful fans all over the U.S., and with over 90% of shows being sold out, NOW is the perfect time for a substantial investment.
Beginning in 2017, Cirque Italia, the first traveling Water Circus, introduces a second unit, the Gold Unit: a luxurious experience where technology and performing arts are mixed to create a one-of-a-kind show.
This new performance will feature an ultra-modern water curtain that controls every droplet of water meticulously. Cirque Italia is ready to provide a breathtaking experience. This new stage by itself is enough to amaze the most demanding audience, and synchronized with the most creative display of superhuman talent – the result is simply out of this world!
The latest trends of the industry are challenged with every Cirque Italia appearance and this 2nd unit is not going to be any different. A careful casting selection has united the best artists from all over the world. This production will feature acts all the way from Russia to Mexico. Cirque Italia believes in multi-culturalism as one of our strongest assets.
Packed full of incredible acts, there is no room for boredom. The variety presented is exceptional. For those who enjoy smart and well-thought out comedy, Alex the clown thrills while taking an acrobatic journey on the trampoline. Our Argentinean twin jugglers (with a Guinness World Record in their pockets) can handle all kinds of objects in the air, even fire! There is almost no bodily limit for our contortionist as she bends in ways you never would have imagined. She makes it seem so natural, you might end up trying it in yoga class.
Whether it's a futuristic laser act or mesmerizing aerial performances, the show has something for all tastes and expectations. One thing Cirque Italia sets out to accomplish is to create a type of world-class entertainment suitable for all age groups.
This new second unit also follows the same strict animal-free policy that makes the Water Circus stand out from other circus entertainment shows.
The "magic touch" of the Italian entrepreneur Manuel Rebecchi, President and Owner of Cirque Italia, added to the flawless direction of the COO, Chanté DeMoustes, and has turned this once romantic project into a successful production known and acclaimed all over the country.
Don't miss the opportunity to be amazed and transported to a fantastic realm where your deepest dreams can -and will- come true.
For more information visit CirqueItalia.com and make sure to check all our social media accounts.
Under the stunning White & Blue Big Top Tent:
– April 13 at 7:30pm
– April 14 at 7:30pm
– April 15 at 1:30pm, 4:30pm, & 7:30pm
– April 16 at 1:30pm & 4:30pm
The box office opens on-site on Tuesday, the week of the show. They're open on Non-show days from 10am – 6pm and show days from 10am – 9pm.
You can purchase tickets through our website: CirqueItalia.com/tickets or by calling 941-704-8572. We also respond to text messages.
Non vediamo l'ora di vedervi allo spettacolo!
Let Your Imagination Wander…and come Dive into the Magical world of Cirque Italia.
Submitted by: Maria Francesca Raggi, Cirque Entertainment, LCC