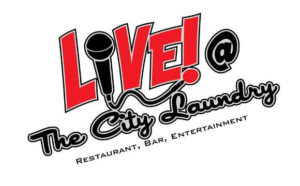 Friday, March 3rd, 7pm – 12:30am
New Bern Mardi Gras kickoff Party. A festival of diversity! Local duo Wild Honey and Zydeco favorites The Unknown Tongues will provide music. The night will be hosted by Madame Z and her Drag Divas. Lots of beads and plenty of fun on hand. Dress up in your best Mardi Gras costume and dance the night away! Then join us on Saturday at the Ghent Mardi Gras Parade! Tickets $10
Saturday, March 4th, 8pm
Improv Comedy Night Featuring IBX Improv Troupe
IBX Inner Banks Improv brings the freshest, funniest, and most unexpected comedy to the doorstep of Eastern North Carolina and beyond. With a combined total of over 50 years of improv and stage experience, the performers of IBX Improv are excited to expose their audiences to the hilarious, unpredictable world of improv comedy. $7 admission.
Friday, March 10th, 8pm – 12am
The Phantom Playboys bring the sounds of Rock-a-billy and 50's Rock-n-Roll with a splash of surf and flying jump-kick of raw energy! Dancers! Come prepared to cut a rug! With influences like Robert Gordon, Elvis Presley, and Reverend Horton Heat, you won't be in your seat long 'cause your feet won't let you. Tickets $10.
Saturday, March 11th, 11am
Renaissance demonstration
Members of regional chapters of the Society for Creative Anachronism will gather in costume, to dance, engage in swordfights and otherwise share with spectators their knowledge of the Middle Ages. It's a fun day for the whole family. Visit our website for full details LiveatTCL.com. Free event.
Friday, March 17th, 8pm
Get your Irish on and celebrate St. Patrick's Day with local band BRB. Admission $7.
Saturday, March 18th, 8pm
The Bears, New Bern's newest oldies band, plays your favorite songs from the last sixty years. The band performs songs from Patsy Cline, the Beatles, the Beach Boys, Neil Young, Bob Dylan, Eric Clapton and many others. The BEARS' "way back machine" takes you on a roller-coaster ride through these decades, featuring Classic Rock, Surf Music, British Invasion, and more, served up with humor, hot licks, and a great sense of fun. $10 cover charge.
The Complete Works of William Shakespeare (abridged)
Written by Adam Long, Daniel Singer and Jess Winfield
Fridays and Saturdays, March 24th, 25th and 31st – April 1st, 7th and 8th at 8pm
Director Kim Bledsoe has assembled a madcap troupe of actors to present an irreverent, fast-paced romp through all the Bard's plays. Join them as they weave their wicked way through comedies, histories and tragedies in one wild ride that will leave you breathless and helpless with laughter.
For more information, please visit Live @ The City Laundry, 901 Pollock St. or call 252-876-7007.