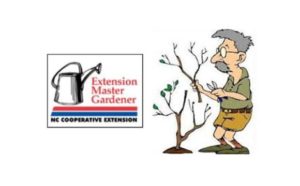 Cool Season Tree and Renovation Pruning Tools and Techniques
(Listen, Learn and Questions)
Sponsored by: Craven County Cooperative Extension and Facilitated by Craven County Extension Master Gardener Volunteers
Date: Saturday, February 18, 2017
Time: 10:30am – 11:30am
Location: Craven County Cooperative Extension
Open to Everyone – Great Family Education. For details, call 252-633-1477.
Monday – Fridays: 8:30am – 4:45pm.
For accommodations for persons with disabilities, contact Tom Glasgow at 633-1477 no later than five business days before the event.
Craven Ag Building, 300 Industrial Dr., New Bern (Exit 409 from US 70W in Clarks).
Submitted by: Joanne Celinski, CCMGVA, PR Secretary​