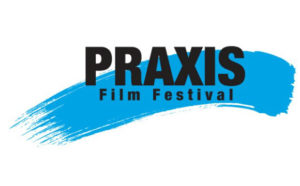 On February 3 and 4, in its seventh year, the PRAXIS Film Festival returns to Goldsboro, NC to screen a multitude of independently produced narrative short films, documentary shorts, animated and student films in the recently restored Paramount Theatre in beautiful downtown Goldsboro, North Carolina.
This year, a number of the films, that have won prestigious awards to include the Silver Bear, Alfred Bauer Prize at the Berlin Film Festival and the Camera d'or at Cannes Film Festival, have been produced by directors and actors from California, North Carolina, Italy, Lebanon, Slovakia, Canada and France.
The film screenings, to include Q&A sessions, are scheduled to run from 10 a.m. to 10 p.m. on Friday and Saturday with breaks in between. The festival includes a VIP Filmmaker Reception on Friday evening providing the opportunity for ticket holders to meet the directors and actors.
Tickets cost $15 for one day (Friday or Saturday), $25 for both days and $50 for both days and admission to the VIP Filmmaker Reception in the Terrace Room of the Waynesboro House in downtown Goldsboro.
To purchase tickets and review the complete schedule and film descriptions, go to the PRAXIS website: PraxisFilmFestival.org or GoldsboroParamount.com.
Under the auspices of the Arts Council of Wayne County, the PRAXIS Film Festival introduces and enriches the Eastern North Carolina community by introducing and inspiring independent film artists to produce films that delight, entertain and push the boundaries of expanding our empathy and understanding of the diverse cultures in our universe.
For more information contact Founder and Director of Programming, Anita Croasman at 919-723-7681.
Submitted by: Susan Moffat-Thomas, Craven County/New Bern Contact