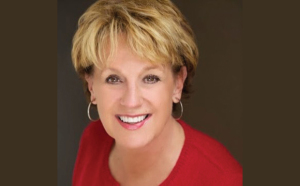 The Christmas songs are screaming out lyrics of FaLaLaLaLa, It's The Most Wonderful Time of the Year, and Have Yourself a Merry Little Christmas, while in your head you are screaming, "I can't wait until Christmas is over!"
Many people experience pain at Christmas.  Financial worries, loss of loved ones, sickness, isolation, painful childhood memories, stress from unrealistic expectations, strained family relationships and it all gets magnificently magnified this time of year.
Here are a few things to do if you find this Christmas being a season of sadness or pain:
1. Don't spend energy pretending everything is ok. Grieve, process, journal, be. Be what you need to be right now.  Feel the pain.  Feel the loneliness.  Feel the sadness.  Don't let the pressure to perform consume you and guilt you into not feeling what is real.  Sit with it.  When you walk through the pain and feel it, you are not ignoring it or pushing it deeper.  "We must embrace pain and burn it as fuel for our journey." ~ Kenji Miyazawa
2. Do the best you can do. If you want to participate in activities, participate. If you don't, don't.  Be okay with opting out…give yourself permission to say no.  However, don't just put a blanket "NO" on everything.  Take each invitation and activity, look at it and see if it will be worth pursuing and pushing through.  You will know.
3. This is not your forever. Not every year is going to feel this way. As time goes on, you can do the work of working through your pain, you can work at getting your finances under control, you can work through your painful childhood memories and replace them with adult memories, you can decide who you want to spend time with at Christmas.  Not every day feels the same and that is the same for every holiday.  Work at doing what you can to grow yourself and know that life brings us seasons that don't last forever.
4. Look for the good. Look for the glimmers of hope. Look for the very small light at the end of the tunnel.  Be intentional about looking for things to be grateful for.  Look and you will find it.  Those moments can be just enough to get you through to the next moment and hold you while you walk through the next moment of pain or sadness.  Use the pain and gratitude as "fuels for your journey".
Pain and sadness are part of life.  The healing journey requires we feel those emotions, but we don't get to "live" there.  Life requires us to get up and move forward the best we can, each day.  Yes, the holidays are not always holly jolly, but neither are many other days of the year.
It is okay not to be okay this holiday season.  Give yourself the gift of grace and a huge dose of self-care.
"All shall be well, and all shall be well and all manner of thing shall be well." – Julian of Norwich
By Contributing Author: Peggy Walker Barnes, CPO Organizer and Life Coach