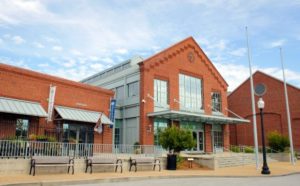 North Carolina's early constitutions, the original Declaration of Rights, and amendments to the state and U.S. Constitution will be on display in "To Preserve the Blessing of Liberty: State Constitutions of North Carolina," a new free exhibit at the North Carolina History Center open Tuesday, Dec. 13.
Like other former colonies, North Carolina found itself with no governmental structure after separating from English rule. Before the end of 1776, the state had a constitution very different from today's document. For example, the General Assembly, and not citizens, selected the governor for a one-year term. Only free men of at least 21 years of age could vote. Only landowners could hold political office. The social structure of eighteenth-century America informed those men who drafted the constitution and North Carolina's Declaration of Rights.
State amendments to North Carolina's constitution continued to alter it and the state adopted new constitutions in 1868 and 1971. The rights and protections of some of the state's citizens were broadened while other rights remained restricted or hampered. Over the years the structure of state government changed, increasing the power of the governor, providing for direct elections for many executive offices, reorganizing government departments and agencies, and eliminating restrictions to rights.
Visitors can observe a timeline of these changes through documents on loan from the State Archives of North Carolina at the North Carolina History Center Dec. 13 through Jan. 11.
For more information call 252-639-3500 or visit TryonPalace.org.
Upcoming events at Tryon Palace include:
December 10: Candlelight: Colonial Christmas Celebration (First Night)
December 12: Jennifer Licko Band Celtic Christmas 2016
December 17: Candlelight: Colonial Christmas Celebration (Second Night)
January 27: WinterFeast: Oysters, Brews, and Comfort Foods
Submitted by: Craig Ramey, Director of Public Affairs, Tryon Palace