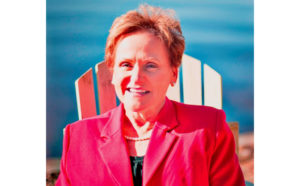 I read an interesting article about the top Metropolitan areas for residential Investors. According to The real estate investing social network Bigger Pockets recently released annual Real Estate Investment Market Index, it's about as the saying goes" location, location, location." Location plays a large role in determining one's return on investment.  If you buy in areas where prices are increasing as opposed to an area where prices are dropping, return on investments can be substantial.
The Bigger Pockets Real Estate Investment Market Index looks at factors other than sales prices for investors looking to buy real estate. It looks at a combination of gross rents and total appreciation per dollar invested over the past year.
To follow are the Real Estate Investment Market Index ten best real estate markets for investors in 2016:
10. Austin, TX, with nearly a million residents shows a 15.55% total investment return over the past year.
9. Houston, TX, the most populated city in Texas, saw a total return of 15.63% for investors.
8. Atlanta, GA, Came in number eight with a 16.20% overall return.
7. Nashville, TN, Nashville showed an overall return of 16.73%, led by high appreciation over the previous year
6. Seattle, WA, This market came in with a 17.18% return for investors.
5. Tampa, FL, Investors saw a return of 17.62% between the growth from equity and cash flow.
4. Miami, FL, Strong growth in both equity and cash flow gives investors an average return of 18.12%.
3. Denver, CO, Investors saw returns of 19.23%. According to the United States Census Bureau, Denver is America's fastest growing city – likely contributing.
2. Portland, OR, Portland was the second most profitable city for real estate investors over the past year, with 19.91% returns for investors. The average cost of a home in Portland climbed nearly 15%.
1. Dallas, TX, With strong price appreciation and a market in which investors saw strong rents relative to property values. Investors stood to earn 20.7% returns over the past year.
Source: Article referenced by Brandon Turner from Forbes and was legally licensed through the NewsCred publisher network.,
If you are looking for a Real Estate Broker who is dependable, knowledgeable and accountable, call or text me at 252-349-6448.
That's it for now…until next post…catch me later…
Laraine
By Contributing Author: Laraine Mark, Mark Realty Group, Neuse Realty