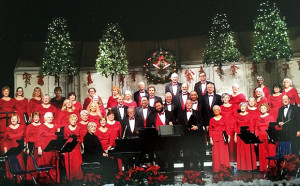 Craven Community Chorus will begin rehearsals for our spring concert "Echos in The Park"  on January 10, 2017 for our May concert.
Rehearsals will be on Tuesday nights from 6:30pm – 8:45pm on the campus of Craven Community Chorus in Orringer Auditorium.
All are welcome.
Tenor, bass/baritone voices are needed. The major work this spring will be "Requiem for the Living" by Dan Forrest.
For more information, call 252-670-0230 or 252-665-0078.
Submitted by: Marilyn Davis, Public Relations, Craven Community Chorus