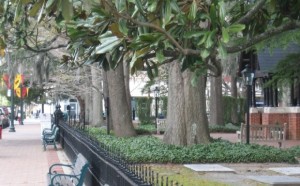 Oct 27th – Nov 6th: Craven County Fair at the Craven Jaycee's Fairground, 3700 Hwy 70 E. Call 252-636-0303.
1st – Dec 20th: Flemming Chiropractic presents Coats for Kids Drive, 3601 Trent Rd. Benefiting Foster Children in Craven County. Call 252-638-6062.
3rd: A Veterans Musical Tribute, 6:30pm at Saint Paul Catholic Church, 3005 Country Club Rd. Call 252-633-0100.
4th: Explorations: The International Film Series "After the Wedding", 2:30pm and 7:30pm in Craven Community College's Orringer Auditorium. Call 252-633-2618.
4th: Hank Barbee debuts at The City Laundry, 8:00pm, 901 Pollock St. Call 252-876-7007.
4th: 3 Day Weekend in Concert, 8:30pm at Triple Play Restaurant and Sports Bar. Call 252-635-3010.
5th: River Bend Craft and Vendor Fair, 9:00am – 1:00pm at the River Bend Country Club. Call 252-638-2819.
5th: Ukulele Jam Sessions, 10:30am presented by the Craven Arts Council and Gallery at the Bank of the Arts. Call 252-638-2577.
5th: Richard K. Lore Annual Lecture: What Happened to the Lost Colony? – Dr. David LaVere, PhD, 2:00pm at the North Carolina History Center. Call 252-638-8558.
6th: Asian Games Club of New Bern, 2:00pm at the Trent River Coffee Company. Call 252-514-2030.
Listen to our latest Podcast episode for details about this weekend's events:

There also all kinds of fun activities to include something to do for all ages!
What are you doing this weekend?
Tell us what you think sending us an email. Visit New Bern Now's Facebook page or sign up for the latest updates by submitting your email address in the right margin on New Bern Now's website.
Wendy Card