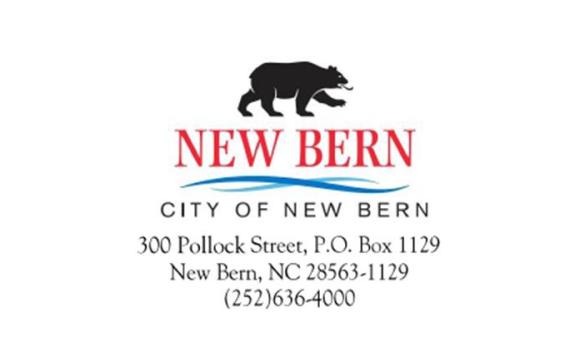 New Bern's Cub House opens this week! The City will celebrate the completion of its new community welcome center with a ribbon cutting scheduled for this Saturday, November 12th at 10 a.m. The Cub House is located at 223 Pollock Street, a half block east of City Hall.
"We're excited to show this project to residents and visitors," said Mayor Dana Outlaw. "City staff have worked hard to make sure it was complete in time for MumFest."
Construction of the new building started in September and was completed earlier this week. The approximately 600 square foot structure features public and handicap-accessible parking outside, and inside it has public restrooms and two information kiosks. The kiosks will help visitors navigate their way around New Bern and find information on attractions and events. The Cub House is also equipped with security cameras.
"This is a valuable public amenity that's been needed for a long time," said Mark Stephens, City Manager. "Many of our downtown businesses and partners have been asking for additional public restrooms for years. Putting them here, close to businesses, restaurants, churches, and parks is essential to our community development and an asset to our city for residents, visitors and tourists."
The Cub House will open daily at 8 a.m.
"It's a modern facility that offers a convenient spot to take a break, use the restroom, and find information about New Bern and the surrounding area," said Jeff Ruggieri, Director of Development Services and manager of the project. "The Cub House is a bonus for New Bern, welcoming tourists into our walkable areas and encouraging residents to spend more time downtown."
The ribbon cutting event is rain or shine. The public is encouraged to attend. Parking is available in the City lots located in the 100 block of Craven Street and at the corner of New and Hancock streets. (Parallel parking for media is available along Pollock Street for the duration of the ceremony.) After the ceremony, the Cub House will remain open for community use during MumFest weekend.
Submitted by: Colleen Roberts, Public Information Officer, City of New Bern