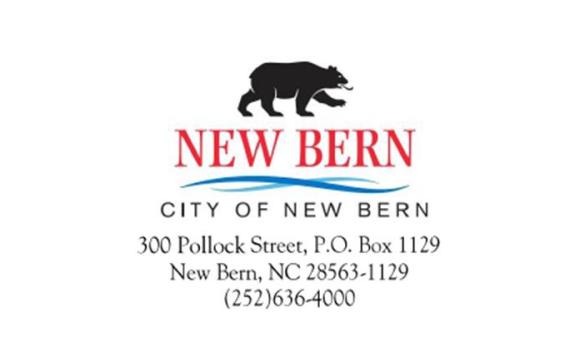 The City of New Bern is moving forward with demolition of a building located at 925 Broad Street. Formerly a hotel, the building was constructed in 1970 and sits on approximately 2.3 acres along one of the gateways into downtown New Bern. The building has a history of neglect and disrepair.
Two years ago, Kepri Hospitality, LLC purchased the building for $184,000 through a tax foreclosure with plans to renovate it for reuse. Code violations began stacking up when progress on the site failed to materialize and fines began accruing. Today, broken and boarded up windows and overgrown brush remain, and the accrued fines total approximately $29,000.
Earlier this year, the City began the legal process to obtain a demolition order on the property. The order was granted and resulted in a lawsuit by Kepri Hospitality, LLC. The company sought an injunction on the demolition in an effort to keep the building. A judge dismissed the lawsuit. Kepri Hospitality had 30 days to appeal the decision. This week, the deadline passed.
"This has been a long process and I think we are all looking forward to some conclusion," said Mark Stephens, City Manager. "The condition of the building is unacceptable. It's unsafe and it has been an eyesore to our community for too long."
City staff will soon begin installing orange fencing around the property in preparation for asbestos abatement, and ultimately demolition. The City has already received bids on the abatement and demolition, which will cost approximately $398,000 total. The demolition costs will be reflected as a lien on the property, similar to property taxes. If the lien is not paid by the current owner, the City will seek a tax foreclosure action in order to collect it.
Although no date has been set for demolition, the City expects the project will happen sometime in the next 90 to 120 days. "Several weeks' worth of work needs to be done before demolition," said Mr. Stephens. "We will meet with nearby businesses and residents to discuss necessary precautions and safety measures and we will keep everyone fully informed as the project nears."
Submitted by: Colleen Roberts, Public Information Officer, City of New Bern