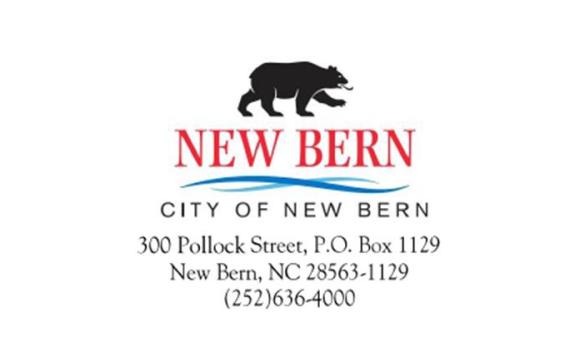 Thursday, October 27th, 9:30 a.m.
A major construction project to extend Third Avenue has been completed and the City will celebrate with a small ceremony and ribbon cutting. The event will be held this Thursday, October 27th at 9:30 a.m. Parking will be available at Stanley White Recreation Center, 901 Chapman Street, and the event will take place on the eastern edge of the new roadway.
This project began in November 2015 and will be finished this week with the striping of the roadway and installation of a new sign welcoming visitors to Stanley White Recreation Center. The project extends Third Avenue northward approximately 200 feet, creating a driveway and sidewalks from the intersection at Cedar Street into the parking lot at Stanley White Recreation Center. The goal of the project was to extend New Bern's pedestrian network and encourage pedestrian and vehicle traffic into the rec center.
"This is a valuable neighborhood amenity and huge benefit to the city," said Assistant City Manager Krissy Culler. "It improves pedestrian connectivity and safety and encourages recreation. It is also another example of how investment and public-private partnerships can help attract redevelopment in and around New Bern."
Matt Montanye, Public Works Director, said the project was not without its hurdles. "It took a lot of collaboration to make it happen, along with all of the construction work and storm drainage improvements, but we're pleased with the end result." City staff started by seeking closure of an old right-of-way that ran between Fort Totten Drive and First Avenue. Then, staff worked with Development Services to acquire a piece of property along Cedar Street. And finally, the City requested demolition of an old, dilapidated house that was on the property before beginning work to clear thick forest that ran through the area. The project was also made possible through a gift of property by the Brody family.
The City used Avolis Engineering to complete design work of the new extended roadway, and Hardy Construction was the low bidder on the project. The eleven month project came in slightly under its budget of $100,000.
Thursday's ceremony will include brief remarks by city officials and staff followed by a ribbon-cutting marking the official opening of Third Avenue extension to pedestrians and motorists. The event is rain or shine.
Submitted by: Colleen Roberts, Public Information Officer, City of New Bern