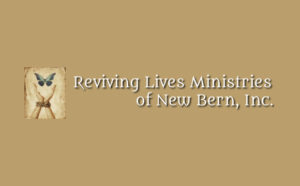 Reviving Lives Ministries of New Bern, Inc. (RLM) assists men and women who are dealing with the devastating consequences of substance abuse in finding and maintaining recovery through a faith-based 12-Step Residential Recovery Program. RLM strives to help people suffering from addiction make better lifestyle choices, and in doing so, become positive, self-sufficient, and productive members of our community while maintaining a substance-free lifestyle.
Since September is Recovery Month, RLM is excited to announce that we will be having a ribbon cutting ceremony to officially open our new office at RCS on Tuesday, September 13 at 2pm. Please join us as we open this exciting new chapter for Reviving Lives Ministries of New Bern!
For more information, call 252-624-9826 or visit their RLM's website.
Submitted by: Susan Lucas, Special Events and Volunteer Coordinator, Religious Community Services