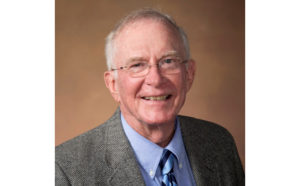 Shelby Stephenson, North Carolina's eighth Poet Laureate, will be the Featured Poet at the First Tuesday Poetry Open Mike on Tuesday September 6. The free program starts at 6:30 pm in the auditorium of the New Bern-Craven County Library at 400 Johnson St. in New Bern.
When Shelby Stephenson was installed as North Carolina Poet Laureate by Governor Pat McCrory in 2015, former Poet Laureate Kathryn Stripling Byer said, "Shelby's poetic voice just flows like a spring. He's a natural and we really need a voice like his right now with all the divisions we have in this state. He is a singer, an old-time raconteur, and a poet attuned to the rhythms of our state. And for those who keep saying they don't like poetry, just wait till you hear Shelby. You will change your mind in a flash."
The program will open with a reading by Poet Laureate Shelby Stephenson and then the mike will be open for other local poets to read. Mr. Stephenson will be signing books at the end of the program.
Submitted by: Sam Love