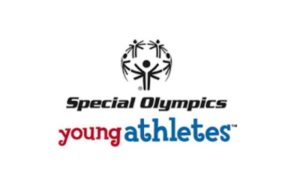 Special Olympics Craven County and New Bern Parks and Recreation is offering a Young Athletes Summer Day Play Program for children ages 2-7. With an emphasis on training and participation through activities and play, rather than competition. Young athletes will learn the basic sports skills like kicking and throwing a ball, and playing with others. Young Athletes also provides children with gross motor skills training, group interaction and socialization opportunities. These basic skills will prepare the Young Athletes for future participation in sports.
Dates: June 11th and 25th, July 9th and 23rd, and August 6th
Time: 10:00 a.m. – 12:00 p.m.
Location: West New Bern Recreation Center, 1225 Pinetree Dr., New Bern, NC
For more information please contact Steven Aster at saster@cravencountync.gov or Kari Colie at ColieK@newbern-nc.org
Submitted by: Steven Aster, Special Olympics of Craven County