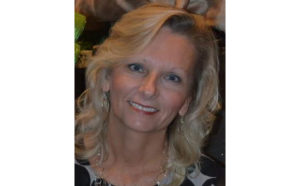 On Thursday, May 19th, 2016, the Board of Education approved Dr. Cheryl Wilson as the new Assistant Superintendent of Curriculum and Instruction at their monthly meeting. Dr. Wilson replaces Dr. Annette Brown who will retire from the school system effective June 30, 2016, after 34 years of dedicated service.
Having been part of the Craven County School family since 1985, Dr. Wilson brings with her a wealth of knowledge and expertise. She has served as a classroom teacher, curriculum specialist, Assistant Principal, Principal, Learning-Focused Coordinator, and District Leadership Development Coach. Throughout her career, Dr. Wilson has always had a firm commitment to student success which she passionately shares, "I have an uncompromising view that all children will learn. It is my belief that an educator's mission is to ensure that in addition to safe and inviting learning environment, instruction must be rigorous and relevant."
Dr. Wilson looks forward to her new role to serve the staff and students of Craven County Schools.
Submitted by: Jennifer Wagner, Director of Public Relations, Craven County Schools