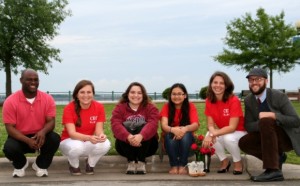 Listen to our interview with Amanda Smith, Craven Early College and Cylest Fairchild, President of the Junior Civitans here:

The 3rd Annual Walk a Mile in Her Shoes is underway!
Come walk with us May 6th, 2016!  Early registration is $10 and can be paid via Craven Early College's website until the day of the walk.
On-site registration is $15.
Proceeds are donated to Promise Place and Coastal Women's Shelter.
Registration begins at 5pm – 6pm.
The walk will begin and end at Union Point Park (rain or shine).  T-shirts are on sale!
This event is organized by Craven Early College High School.
Information provided by: Amanda Smith, Craven Early College
Tell us what you think by sending us an email. Visit New Bern Now's Facebook page or sign up for the latest updates by submitting your email address in the right margin on New Bern Now's website.
Wendy Card