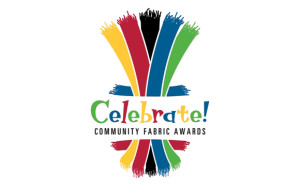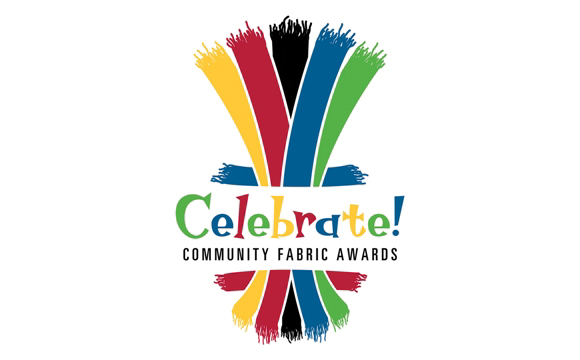 Linda Staunch is the recipient of the Excellence in Individual Leadership Award. Staunch is from eastern North Carolina and has steadfastly contributed to the common good of New Bern and Craven County for more than 30 years. Some residents may remember her as the television host of "Around Town…with Linda Staunch," which ran for 15 years. Community members can thank Staunch for her influential work that helped bring about New Bern's 300th Anniversary, annual MS Bike Ride, and the North Carolina Symphony New Bern series.
Staunch epitomizes service to community through roles large and small. From volunteering for a specific event to leading a major community initiative, all as "a woman of commitment, purpose, boundless energy, and positivity," according to her nominator. A few highlights from her long career as a community servant include serving on the boards of the CCC Foundation, Coastal Carolina Chapter of the American Red Cross, the Craven County Chapter of the American Heart Association, Craven County Tourism and Development, MERCI Clinic, Inc., North Carolina Community Foundation, and Swiss Bear Downtown Development. Staunch is the past president of the Coastal Women's Forum and New Bern Rotary Club. Staunch is a longtime, active member of the New Bern Area Chamber of Commerce where she served on the board and as its chairman in 2009.
Staunch's accomplishments have reached beyond our local community to regional and state levels, which also benefitted our local community. She represents eastern N.C. as a member of the executive committee of the UNC Lineberger Comprehensive Cancer Center in Chapel Hill, N.C., and has service on the North Carolina Chamber Board, Leadership North Carolina Board, and the North Carolina Governor's Conference for Women.
The UPS Store, owned by Patricia Drake and Mack Paul, is the recipient of the Excellence in Business Leadership Award. The UPS Store is located at 1822 South Glenburnie Road, New Bern. While co-owners Drake and Paul run a busy retail business, that must meet daily delivery deadlines on the behalf of area residents and businesses, they take time out of their hectic schedules to volunteer and support the community service efforts of others. Drake has served as the chairman of the board for the Twin Rivers YMCA, and as the president of the Tryon Civitan Club, as well as on many committees within these organizations. Drake has also served on the New Bern Area Chamber of Commerce and Coastal Women's Forum boards. New Bern native Paul volunteers his time for Radio Reading for the Blind. Along with Drake, Paul has volunteered for YMCA activities such as child water safety and the annual Turkey Trot.
Drake and Paul support local community service organizations by making their store available as a donation location and donating their services for the American Red Cross, Religious Community Services (RCS New Bern), Salvation Army, and Toys for Tots.
Shelly Hines-Brooks, Ph.D., Spanish faculty, is the recipient of the Excellence in Education Award. Hines-Brooks joined CCC in fall 2015 as a full-time instructor. In addition to serving as faculty, she has served as an advisor for the Honors program; committee member for the Jack Kent Cooke Transfer Scholarship and Global Task Force Committee; and represented the country of Peru at the college's annual International Day.
Hines-Brooks earned her doctorate in Roman Languages-Spanish from the University of Alabama (UA) in 2014. While a graduate student at (UA), she was named Outstanding Graduate Student in Spanish, she received the Special Academic Citizen Award, and won the Outstanding Research by a Graduate Student Award. On her thoughts about teaching, "For me, teaching is about unlocking students' background knowledge so that they can build upon it with new discoveries that become accessible to them through the portal of learning language," said Hines-Brooks in her nomination application essay.
Community Fabric Award Sponsors
Ward and Smith, P.A. returns as this year's Presenting Sponsor. To date, Diamond sponsors include: Beasley Media Group, Inc., Moen, News Channel 12, and the Sun Journal. Platinum sponsors are B/S/H, CarolinaEast Health System, Minges Bottling Group, Inc., and Weyerhaeuser. Gold sponsors include MGySgt Don and Madge Beaver (USMC Ret.), Jerry & Jettie Pelletier, Teeny Tait, Helmut & Carmen Weisser, BlueSky Wealth Advisors, Coastal Carolina Health Care, P.A., Monte Printing, Public Radio East, Robinson and Stith Insurance, RSM, Segal Family Charities, and Suddenlink. Silver sponsors are John and Maria Cho, Bob & Carol Mattocks, Reed and Alice Underhill, BB&T, Fisher Fuel Markets, The Rotary Club of Havelock-Cherry Point, The Law Offices of Oliver & Cheek, PLLC,Trent Cadillac Buick-GMC, and Williams-Scarborough-Smith-Gray, LLP, Certified Public Accountants.
For more information about the Community Fabric Awards and sponsorship opportunities, please go to www.cravencc.edu/cfa.
Submitted by: Deborah Kania, Director of Marketing, Communications & Development Liaison, Craven Community College