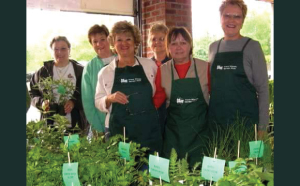 The 11th Annual Trent Woods Garden Club Herb Sale will take place at the New Bern Farmer's Market Saturday, April 23rd, 8am – 2pm.
There will be many varieties of culinary, flowering, fragrant and medicinal herbs from which to choose, all ready to take home and plant.
They are Certified Naturally Grown and are $3 each for a 4″ pot.
Proceeds from this sale help to fund a $1000 scholarship to 2 Craven County high school seniors.
For more information, call 252-876-3819 or visit the Trent Woods Garden Club's Facebook page.
Submitted by: Jane Ferree